We provide facilities to meet our customers' needs, such as raised or lowered floor storage, temperature-controlled storage, freezers, refrigerators, and dangerous goods storage, as well as warehousing and inventory management of our customers' important products.
We provide total support for our customers' distribution flow by using our warehouses with a total floor area of ​​85,000 square meters as well as transportation services between the warehouses.
Room temperature, dry, warehouse (high-floor warehouse / low-floor warehouse)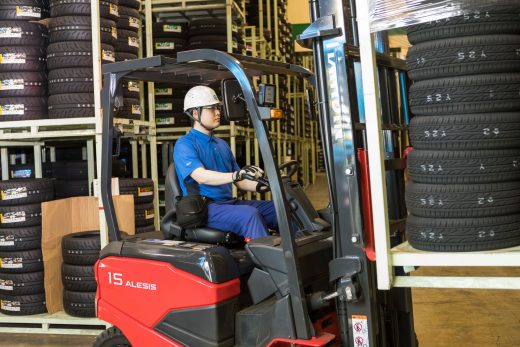 We have logistics centers in various locations not just as a warehouse for storing goods but also to serve our customers' various needs, which may create new value for logistics services.
We propose to our customers the best solutions that are specifically tailored to our customers' needs including those logistics services for raw material procurement (* 1), distribution processing (* 2), and product transportation and delivery services.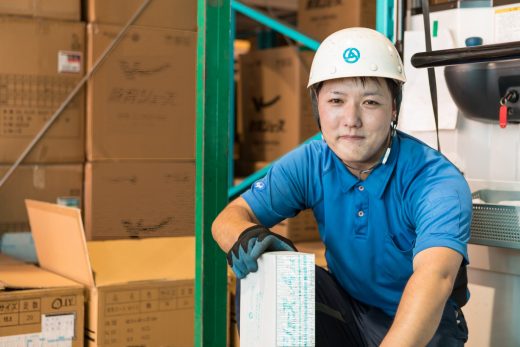 ■Distribution Centers of Record
・Electronics parts Distribution Centers
・Tire Distribution Center
・Refurbish services for daily necessities at distribution centers
■Providing services that utilize the synergies of the Ryobi Group
・Utilizing Ryobi Systems' own WMS (warehouse management system)
・Have connections with the town development department (real estate) within the Ryobi Group
・Providing specialized warehouse spaces by customers' requirements
■Guaranteed safety and security
・Product Tracking Support
・State-of-the-art security system
* 1 Procurement logistics: Collecting all necessary materials such as raw materials or parts and delivering them to the factory immediately.
* 2 Distribution processing: processes such as product packing, assortment, assembly, and tagging.
Temperature control system equipped warehouses (chilled temperature / air-conditioned temperature/freezing temperature)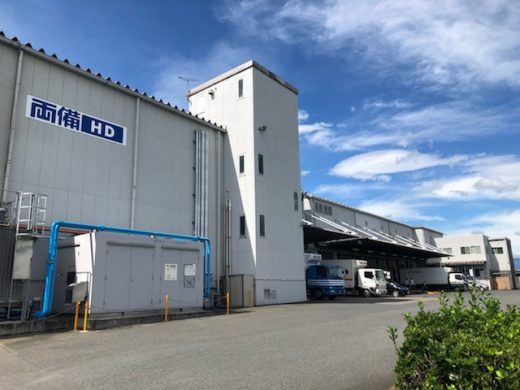 To cater our customers' various needs, we provide temperature-controlled warehouses for storing a wide range of foods such as seeds and grains that require strict temperature control, and we also provide warehouses for chilled and frozen products such as raw meat, vegetables, processed meat, etc.
■Locations

・Constant temperature(* 1) / low-temperature warehouse: 10 minutes by car from Isesaki IC via the Kita Kanto Expressway

・Frozen warehouse: 5 minutes by car from Isesaki IC via the Kita Kanto Expressway

■Traceability (production code record)

・Using a specialized system, we manage the registration of product codes, expiration and warehousing dates. Furthermore, for the smooth delivery of specified products, we utilize traceability support.

■Qualities

・The chilled and frozen warehouses are equipped with a dock-shelter (* 2) to prevent temperature changes.

・Prevention of invasion of pests and vermin with a raised floor in our warehouses.

・Our specialists maintain a pest-free warehouse.

■Fixed Temperatures in the Warehouses.

・Air-conditioned controlled warehouses 10 ℃ ~ 20 ℃

・Chilled warehouses 0 ℃ ~ 10 ℃

・Frozen warehouses -25 ℃

■Eco-friendly

・In the frozen warehouse, all the lighting inside the warehouse are LED lights.

・We introduced refrigeration equipment using natural refrigerants to reduce fluorocarbon emissions.

■Information

Ryobi Holdings Co., Ltd. Ryobi Transport Company Gunma Branch Chilled Freezing Division

Address: 2-1223-1 Ichiba-Cho, Isesaki City, Gunma Prefecture, 379-2211

Telephone: 0270-63-6668 FAX: 0270-63-6665

Hours: 9:00 a.m. – 5:00 p.m. (excluding Saturdays, Sundays, and holidays)

mail: chilled@ryobi-holdings.jp

* 1 Constant temperature warehouse: A warehouse that keeps the temperature and humidity constant. It maintains the quality of products and goods.

* 2 Dock shelter: A closed-type entry/exit device used in warehouses and factories that require temperature control. It uses for refrigerated/frozen products, foods, pharmaceuticals, electronics/precision equipment, etc
Documents Storage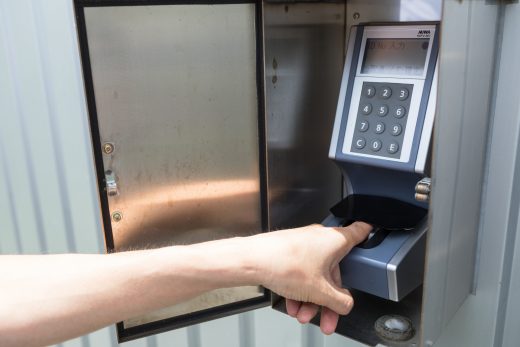 We provide services from the collection and storage to dissolve your important confidential documents.
It is located in a safe location that supports BCP, which can also store disaster prevention supplies and has acquired ISO / IEC27001 (* 1). Documents are stored safely and securely with the state-of-the-art security system.
* 1 ISO / IEC27001: An international standard for information security management systems (ISMS).Ryobi Holdings Co., Ltd. Ryobi Transport Company Okayama Branch Chushikoku Logistics Center obtained it for the confidential document storage and transportation service business.(JQA-IM0587)
■State-of-the-art security system
・Fingerprint identification entry/exit system
・24-hour monitoring system
・WEB document control system
Only specific administrators have access to the warehouse and manage the system.
Data privacy protection is strictly observed in handling all documents.
■Document Processing Service
・Uses a dual authentication method that maintains confidentiality
・Pulverization process and dissolving process
Outsourced to a company that has acquired ISO27001
■Usage Fees Information
・Storage Fee: Billed per box for every month
・Warehouse In and Out fee: Billed in units per box
・Trucking service fee: prices are estimated according to the number of boxes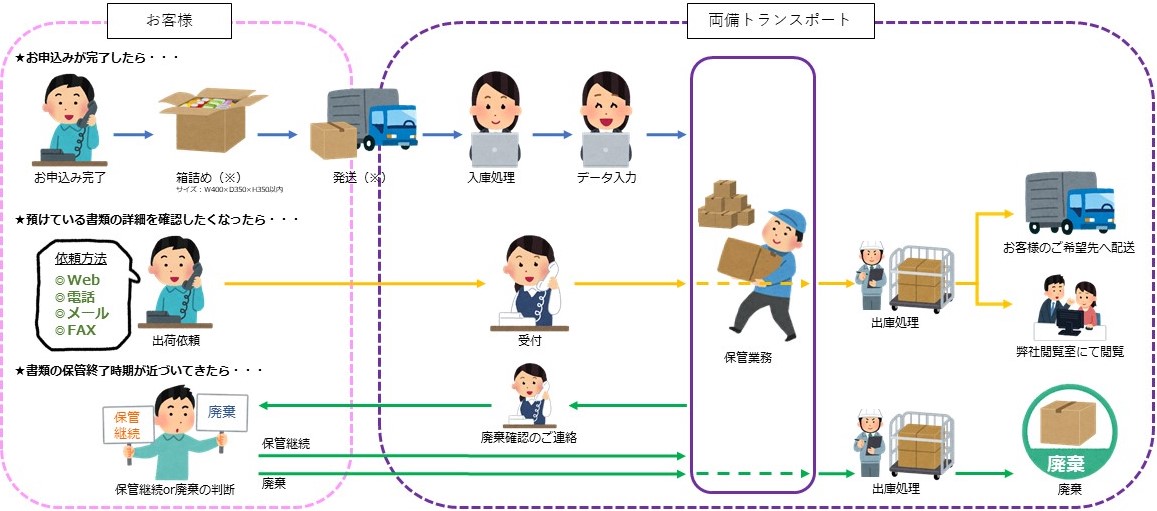 (*) We can prepare and arrange storage cases and shipping according to your preferences. Please feel free to contact us for more information.
e-Document Service: Would you want to convert your documents into computer data?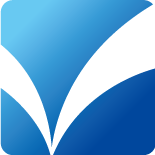 We at Ryobi Systems Group Company do the data entry for your documents.
・Documents and drawings are digitized and managed by a specific filing system.
・We can dispatch a date entry specialist to the site and carry out data conversion work.
・You can search specific text in documents using a software form OCR processing.
Click here for e-document
■Information
Ryobi Holdings Co., Ltd. Ryobi Transport Company Okayama Branch Chushikoku Logistics Center
Address: 4507-37 Hayashima, Hayashima-Cho, Tsukubo-gun, Okayama Prefecture 701-0304
Phone: 086-483-1812 FAX: 086-483-1813
Hours: 9:00 a.m. – 5:00 p.m. (excluding Saturdays, Sundays, and holidays)
mail: cyushikoku@ryobi-holdings.jp 
Warehouses for Hazardous Cargo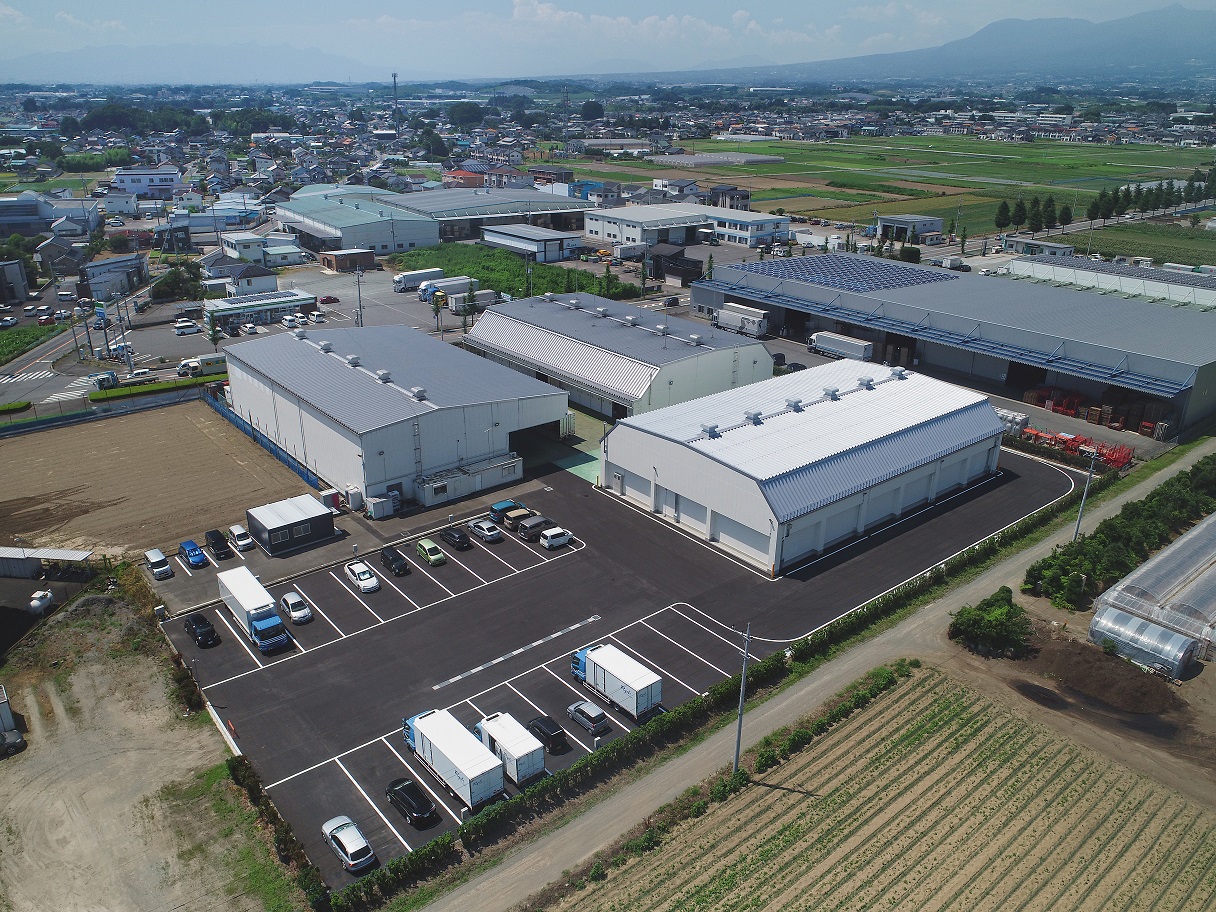 Our warehouse for hazardous cargo is located in Isesaki City, Gunma Prefecture, in the inland area. It is a popular area because it has very good access to the entire Kanto area.
Recently, the demand for hazardous cargo storage is increasing due to stricter fire safety laws. And our warehouse meets the international and national standards for fire safety laws, thus the warehouse has been highly rated by our customers as a distribution base for dangerous cargo.
In addition, the warehouse has achieved high storage efficiency due to the use of a mobile rack. Also, we can handle a wide variety of products in small quantities using a Warehouse Management System, and we are open to any proposal from our customers to meet their specific requirements.
■Location

・20 minutes by car from Isesaki IC via the Kita Kanto Expressway

■Ventilation Equipment

・Explosion-proof ventilator roof fan (40 ℃ sensing system)

■Fire Safety Equipments

・Class 3 mobile outdoor foam fire extinguishing equipment

・Class 4 fire extinguisher (type 100)

・Class 5 fire extinguisher (type 10)

■Information

Ryobi Holdings Co., Ltd. Ryobi Transport Company Gunma Branch

Address: 671-2 Magarisawa-Cho, Isesaki-City, Gunma Prefecture 379-2203

Phone: 0270-63-0010 FAX: 0270-63-6991

Hours: 9:00 a.m. – 5:00 p.m. (excluding Saturdays, Sundays, and holidays)